COVID-19:
Stay Home - Stay Healthy
---
Welcome to King County Fire Districts 20 COVID-19 informational page. We are in this together and want to provide you with information to help keep you and your loved one healthy and safe.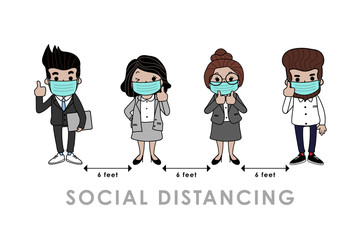 Social distancing is key and the best tool we have to fight this.
Stay at home and avoid all non-essential contact with others.

Limit trips for groceries, gas, and other essentials.

If you must go out, stay at least 6 feet away from others at all times.
Cover your coughs and sneezes.
Wash your hands often for 20 seconds.
Don't touch your face.
What is allowed:
Grocery shopping and ordering take-out food from restaurants (food deliveries are also permitted)

Attending medical appointments and going to pharmacies

Taking a walk, running, biking, and gardening. When you do outdoor activities, you must stay six feet apart from others.

Going to gas stations, food banks, convenience stores, banks, and laundromats

Continuing to work if you're a part of any "essential businesses"
What isn't allowed:
Participating in any in-person leisure, hobby or social clubs

Attending or playing in sports games and practices

Going to weddings or funerals

Attending religious services

Visiting museums, theaters, art galleries, or fundraisers

Going to concerts, festivals or parades

Working out at a gym or fitness center

Going to nail salons, barbers, or tattoo parlors

Going out to bars or eating at restaurants (both activities already banned)
What to know if you become ill
Important things to remember, if you are ill with a fever and cough or shortness of breath, stay home. Call your health care provider, if you have concerns or questions about your condition. Separate yourself from others in your home and animals.
PPE - Personal Protective Equipment
When you see someone in PPE, personal protective equipment, know that is for your and their safety. Someone could be wearing a mask due to underlying health conditions and trying to limit their exposure.
Resource Links for Washington and King County:
Public Health - Seattle & King County
We know that during this difficult time families are impacted in many ways. Below are resources to help you during this time.
Seattle Public Schools - COVID-19 Updates
Renton Public Schools - COVID-19 Updates
Employment Security Department - WA COVID-19 Information